TLC's new show
Virgin Diaries
has a lot of buzz behind it, as it profiles adults who would not be out of place alongside
Steve Carell
in
The 40-Year-Old Virgin
!
The show premieres tonight and follows the path of several virgins in their 20s, 30s and 40s who have decided to wait for either religious reasons or a lack of game. It looks to be a pretty honest profile of those who have waited for sex, but many talking heads are wondering if this show isn't just poking fun at those with a different lifestyle.
Come on who kisses like that? I don't care if your a virgin or not. Tell me if any of you kissed like that the very very first time you kissed even prior to losing your virginity?
Yes it may have been somewhat awkward but nothing like that. I mean growing up most have usually kissed someone, whether it's a game: spin the bottle, truth or dare or one of those dumb kind of kissing games ?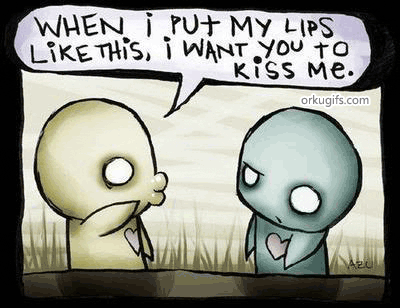 Having a boyfriend, girlfriend at sometime in your life? Just because you have a boyfriend/girlfriend doesn't mean you have to have sex? Or even fantasizing about your first kiss, I certainly never thought of swallowing the other persons face.
Let's hope that is all we have to see of that. I mean bless them for remaining virgins but seeing a preview of that made me NOT want to watch it.