"Slow and Underfunded, EPA Program Falls Short in Toxic Site Cleanups" —Investigative News Network

The U.S. Environmental Protection Agency has doled out more than $1.5 billion over the past two decades to help clean up hundreds of thousands of abandoned and often toxic properties known as "brownfields," but many of the sites remain contaminated, putting public health at risk, reports six nonprofit news organizations in a collaboration organized by the Investigative News Network (

@INN

). "The shortcomings are due to limited funds, a lack of federal oversight, seemingly endless waits for approvals and dense bureaucratic processes that make it difficult for poor and sparsely populated neighborhoods to compete against larger and middle-class communities that have the means to figure them out," the network found. Under the program, EPA grants states oversight of the cleanup and some cede it to private contractors, whose progress is rarely monitored. The

Connecticut Health Investigative Team

,

City Limits

(

@citylimitsorg

),

Iowa Center for Public Affairs Journalism(@IowaWatch

), the

New England Center for Investigative Reporting(@NECIRBU

) and the

Wisconsin Center for Investigative Journalism

(

@WisWatch

) collaborated with the network. Most published local stories.



What's wrong with this picture:
(CBS News) Consumer Reports found significant levels of arsenic in apple juice earlier this year, and now, the magazine has a

new study

, showing many brands of rice also contain the toxin.

The arsenic enters into the rice when it is grown, according to Dr. Philip Landrigan, a pediatrician at New York's Mount Sinai School of Medicine. He explained the rice with the highest levels of arsenic is from Texas and Louisiana, and along the Gulf coast where fields were used to grow cotton a century ago.

"When there was cotton there they had to treat the cotton with arsenic pesticides to control the bowl weevil," he said. "Now a century later, that arsenic is still in the soil, the rice is very effective at pulling it out of the soil in and it concentrates in the rice."

Arsenic causes lung, skin and bladder cancer, Landrigan said. He added that arsenic is also very harmful to babies' brain development. If a baby is exposed to arsenic in the womb because the mother is eating arsenic or if a baby ingests arsenic in the first months of life in cereal, rice milk or other food, the arsenic could interfere with brain development, reduce the child's intelligence, and cause behavioral problems

The FDA has released a statement on arsenic, saying, "Based on the currently available data and scientific literature the FDA does not have an adequate scientific basis to recommend changes by consumers regarding their consumption of rice and rice products"
Cotton Cotton grows in warm climates and most of the world's cotton is grown in the U.S., Uzbekistan, the People's Republic of China and India. Other leading cotton-growing countries are Brazil, Pakistan and Turkey.
In this country, the major cotton-producing states are: Alabama, Arizona, Arkansas, California, Georgia, Louisiana, Mississippi, Missouri, New Mexico, North Carolina, Oklahoma, South Carolina, Tennessee and Texas, Florida, Kansas and Virginia.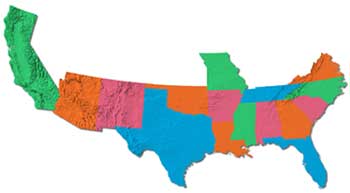 The yield in the U.S. averages approximately 1 1/3 bales per acres and about 1,078 pounds of seed. A U.S. bale weighs around 500 pounds. This yield is about twice as much as in 1950 and is due to better land use, improved plant varieties, mechanization, fertilization and irrigation.
"

SHOCKING findings in new GMO study. Horrifying multiple tumors in rats fed CM corn and Roundup. 70% of females die early
(NaturalNews)
Eating genetically modified corn (GM corn) and consuming trace levels of Monsanto's Roundup chemical fertilizer caused rats to develop horrifying tumors, widespread organ damage, and premature death.
That's the conclusion of a shocking new study that looked at the long-term effects of consuming Monsanto's genetically modified corn.
The study has been deemed "the most thorough research ever published into the health effects of GM food crops and the herbicide Roundup on rats." News of the horrifying findings is spreading like wildfire across the internet, with even the mainstream media seemingly in shock over the photos of rats with multiple grotesque tumors… tumors so large the rats even had difficulty breathing in some cases. GMOs may be the new thalidomide.
It reported, "Scientists found that rats exposed to even the smallest amounts, developed mammary tumors and severe liver and kidney damage as early as four months in males, and seven months for females."
Short URL: http://www.newsnet14.com/?p=108797