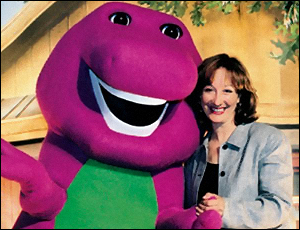 MALIBU, Calif. (KABC) --
In a Malibu enclave known for scenes of splendor, a dispute between neighbors got downright ugly.
One witness, who did not want to be identified, said he helped save the life of a seriously wounded 49-year-old man. The unidentified witness found the man bleeding on a driveway in the 27000 block of West Winding Way on Jan. 9.
He also got the license plate number of a fleeing vehicle which led to the arrest of 27-year-old Patrick Kearns Leach.
According to Sheriff's spokesman Steve Whitmore, the suspect is the victim's neighbor and the son of "Barney and Friends" co-creator, Sheryl Leach. The long-running PBS show about a purple dinosaur is beloved by children across the world.
Sheriff's investigators have not released any information on what triggered the shooting.
The unidentified Good Samaritan said he didn't ask questions, just ran to give aid when he heard the victim cry out.