Congrats to 92-Year-Old World War II Vet John Potter and his Granddaughter! Avoids Eviction By Daughter. Thank you all 5,000 who donated money thru GoFundMe.com!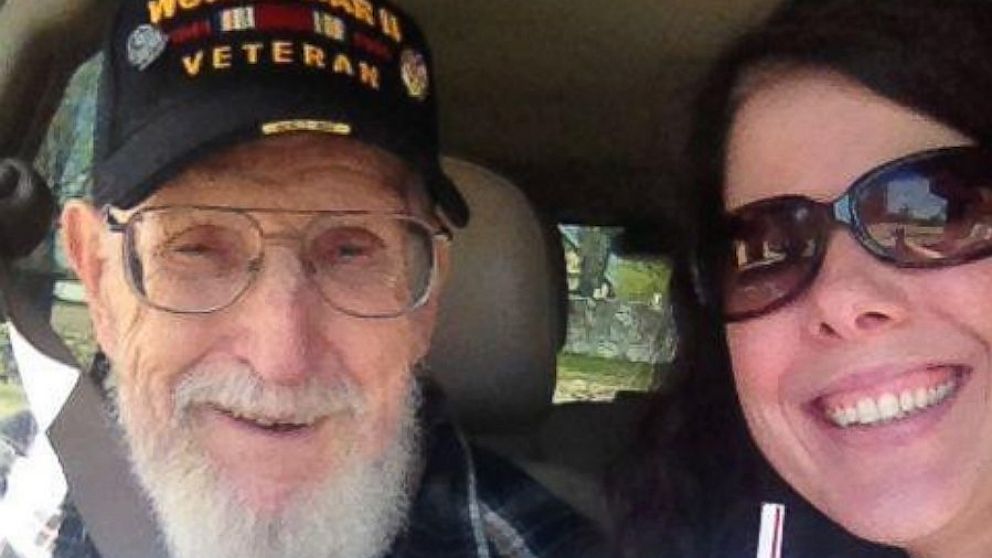 A 92-year-old's offer to buy back his house has been accepted by his daughter, preventing his eviction from his home of 56 years.
After raising money from Internet donors, John Potter of Zaleski, Ohio, had attempted to buy back his home before an eviction hearing at the Vinton County Courthouse. Jury selection was scheduled for Oct. 3, after the eviction hearing was postponed during the summer.
He received an eviction notice from his daughter, Janice Cottrill, and son-in-law earlier this year, saying they had terminated his "existing lease."
The court has been notified that paperwork was filed to dismiss the eviction, Fraley said.
"I want to express my appreciation for all those people who helped me," Potter said. "It wasn't one person, it wasn't a hundred but over five thousand people and I certainly appreciate it more than they will ever know."
After Potter's attorney called Fraley to notify her of the offer's acceptance on Wednesday, she said, "I think I shrieked for 10 seconds and started bawling."
MORE