Three face death in Malaysia for trafficking syabu/aka Meth; i'm sure they would just yell thats Racist in the USA.


Three face death for trafficking in 256.5kg of syabu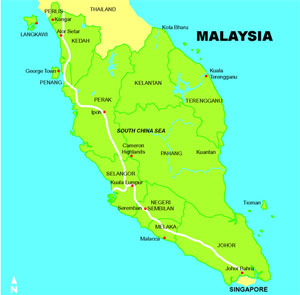 PETALING JAYA (Sept 13, 2013):
Three people, including a beautician from Sarawak, are facing the gallows after they were charged for trafficking in drugs today.
Beautician Patricia Everlyn George, 25, unemployed Ho Choo Seng, 45, and masseur Faridah Syafini Saleh, 32, are accused of trafficking in 256.5kg of syabu at a house in Jalan PJU 1A/23D, Ara Damansara here at 7pm on Sept 2.
There is no evidence that Singapore's death penalty is working in the fight against drugs, writes Jaya Prakash.
Time is running out for Nguyen Tuong Van, the Melbourne salesman on death row in Singapore's Changi prison. If the talk in Singapore legal circles is correct, at 6am on Friday week the 25-year-old will be escorted up a scaffold and hanged.
Tried, convicted and denied clemency for the capital offence of trafficking 396 grams of heroin in 2002, Nguyen's fate will be sealed at the hand of the island state's chief hangman, Darshan Singh, the man who has put to death several hundred people in his five-decade career.
Nguyen will join a long list of drug offenders whom Singapore routinely executes for a crime it believes is a prime cause of the destruction of human lives. He will also have the dubious distinction of being the first Australian to be hanged in Singapore.
Khat (Qat) is a mildly narcotic plant that has been chewed and enjoyed socially for centuries in the Horn of Africa. It has widespread use in Somalia, Somaliland,
Djibouti
,
Ethiopia
, Eritrea and parts of
Kenya
. It's also very popular in Yemen. If you have traveled to any of these countries, or plan to, Khat is freely sold at open markets (usually in the morning if you are close to a growing area). Scrabble enthusiasts may have heard of it, since it's one of the few words that does not require a "u" if you have the "q". There are in fact many names for Qat (pronounced "cot"), Khat, Chat (Ethiopia), Qaad or Jaad (Somalia), and Miraa (Kenya).
The narcotic leaf is a time-honored tradition in Africa but illegal in the U.S., where demand is growing.