Israeli Foreign Minister Avigdor Liberman says Britain was right to let Bobby Sands 'commit suicide'
The revolutionary spirit of freedom
Portions of this article were first published anonymously in 'Republican News', December 16th, 1978. The smuggled out article recalls how the spirit of republican defiance grew within him, and is a semi-autobiographical account.
BOBBY SANDS was born in 1954 in Rathcoole, a predominantly loyalist district of north Belfast. His twenty-seventh birthday fell on the ninth day of his sixty-six-day hunger strike. His sisters Marcella, one year younger, and Bernadette, were born in April 1955 and November 1958, respectively. All three lived their early years at Abbots Cross in the Newtownabbey area of north Belfast. A second son, John, now nineteen, was born to their parents John and Rosaleen, now both aged 57, in June 1962.
The sectarian realities of ghetto life materialised early in Bobby's life when at the age of ten his family were forced to move home owing to loyalist intimidation even as early as 1962. Bobby recalled his mother speaking of the troubled times which occurred during her childhood; 'Although I never really under stood what internment was or who the 'Specials' were, I grew to regard them as symbols of evil '.
Of this time Bobby himself later wrote: ''I was only a working-class boy from a Nationalist ghetto, but it is repression that creates the revolutionary spirit of freedom. I shall not settle until I achieve liberation of my country, until Ireland becomes a sovereign, independent socialist republic. ''
When Bobby was sixteen years old he started work as an apprentice coach builder and joined the National Union of Vehicle Builders and the ATGWU. In an article printed in 'An Phoblacht/Republican News' on April 4th, 1981, Bobby recalled: ''Starting work, although frightening at first became alright, especially with the reward at the end of the week. Dances and clothes, girls and a few shillings to spend, opened up a whole new world to me.''
Avigdor Liberman praises how Margaret Thatcher handled hunger strikers deaths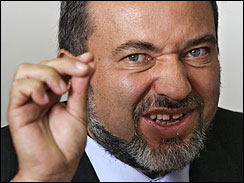 Israel's Foreign Minister has praised Britain's decision to let Irish 'terrorist hunger strikers commit suicide' in 1981.
Minister Avigdor Liberman made the controversial claim after the recent release of jailed terrorist, Samer Issawi after a 266 day hunger strike.
Criticizing the release, Liberman referred to the British government's handling of the 1981 hunger strikes in Northern Ireland, led by
Bobby Sands
.
And he praised the stance taken by British Prime Minister Margaret Thatcher and her cabinet.
Liberman said: "More than 10 of the protesters died in the hunger strike, among them a striker that was elected at the time to the British Parliament by one of the voting regions in North Ireland.
"Despite all that, the British government under Margaret Thatcher did not submit to the prisoners' demands. In the end the strike ended without the conditions of the striking prisoners being met.
"Every normal democratic country that aspires to defend itself, like the great democracy of Britain that I mentioned would already have returned Issawi to his cell.
"Like the British minister Humphrey Atkins said of the Irish hunger strike, 'if he persistently wishes to commit suicide, he is welcome to pursue his intent."


Read more: http://www.irishcentral.com/news/Israeli-Foreign-Minister-says-Britain-was-right-to-let-Bobby-Sands-commit-suicide-238771561.html#ixzz2pbciVV3s
Follow us: @IrishCentral on Twitter | IrishCentral on Facebook