Can someone please tell me how well this will work or how much faith we should have in GPS-enabled ankle bracelets?
OK, so I came across this news article in my feed about how the DHS is going to start giving illegals that cross the border illegally from Mexico GPS monitored ankle bracelets so they can keep an eye on the illegals entering the country due to lack of jail space. As noted in this article below: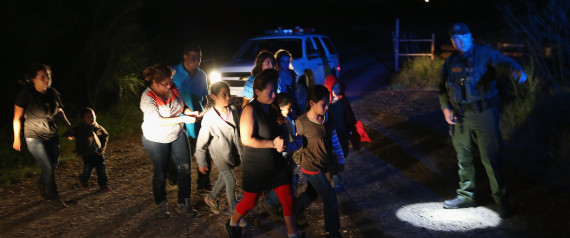 Families of Central American immigrants turn themselves in to U.S. Border Patrol agents after crossing the Rio Grande River from Mexico on September 8, 2014 in Mission, Texas. | John Moore via Getty Images
WASHINGTON (AP) — The Homeland Security Department is experimenting with a new way to track immigrant families caught crossing the border illegally and then released into the U.S.: GPS-enabled ankle bracelets.
Immigration and Customs Enforcement earlier this month launched a program to give GPS devices to some parents caught crossing the Mexican border illegally with their children in Texas' Rio Grande Valley. They were given the devices after being released from custody with notices to report back to immigration officials, according to a confidential ICE document obtained by The Associated Press.
OK, I don't know if any of you have ever known a person mainly juvenile offenders that I can speak of or even an adult that has been charged with a crime that is given one of these GPS ankle monitors before or even the ones that sound an alarm at the police station. I'm not saying everyone that has ever had to wear one of these but I know of many that have gotten out of them without the police knowing any different. BTW all of these people that I am speaking of are deceased now; Just saying. . . and the article that I'm also going to add to this pretty much confirms my story. Remember these are felons let back into mainstream America. I'm not even saying that many of them shouldn't have been released to free up jail space, but I think that non-violent offenders 'say someone that got busted with say a little bit of marajuna' should be released before many felon offenders.
(Dave Getzschman, For the Times)
The system that was supposed to help L.A. County keep track of felons is complicating the task, bombarding agents with emails.