Sneak peak at what the winner of last year's Miss Holocaust Survivor pageant and other survivors Split Over Iran's Acknowledgement of Nazi Crimes
HAIFA, ISRAEL —
Israel has brusquely dismissed Iran's moves away from the Holocaust denial of its previous president. But actual Holocaust survivors in Israel are divided on how to react to the development.
"Personally, for me, it was important — it made me feel something," said Chava Hershkovitz, 80, at the Yad Ezer L'Haver home for survivors in Haifa.
Hershkovitz, winner of last year's Miss Holocaust Survivor pageant, was one of several survivors interviewed who saw some reason for hope in the recent statements of Iranian leaders. ""I think the population in Iran will understand Israelis and Jews better." It could acquire a sense of "why we're so scared," she added, and soften towards Israel.
In contrast, Jerusalemite Chaim Maltz said that he doesn't need anyone to validate his experiences. "As far as I'm concerned it's irrelevant to me — I know what happened."
Maltz, 77, thought that Iran was using Holocaust recognition to ingratiate itself with the West while continuing its anti-Western and anti-Israel agenda. "I think they want a caliphate, to knock out our state, and this may be a way towards this," he said. "I don't really care what they say because they are our enemies."
The Facts
The firestorm started when Nazila Fathi, then the Tehran correspondent of The New York Times, reported a story almost six years ago that was headlined: "Wipe Israel 'off the map' Iranian says." The article attributed newly elected Iranian President Mahmoud Ahmadinejad's remarks to a report by the ISNA press agency.
The article sparked outrage around the globe, with then-President George W. Bush and other world leaders condemning Ahmadinejad's statement. The original New York Times article noted that Ahmadinejad said he was quoting Ayatollah Ruhollah Khomeini, the leader of the Islamic revolution, but that aspect was largely overlooked.
Then, specialists such as Juan Cole of the University of Michigan and Arash Norouzi of the Mossadegh Project pointed out that the original statement in Persian did not say that Israel should be wiped from the map, but instead that it would collapse.
Cole said this week that in the 1980s Khomeini gave a speech in which he said in Persian "Een rezhim-i eshghalgar-i Quds bayad az sahneh-i ruzgar mahv shaved." This means, "This occupation regime over Jerusalem must vanish from the arena of time." But then anonymous wire service translators rendered Khomeini as saying that Israel "must be wiped off the face of the map," which Cole and Nourouzi say is inaccurate.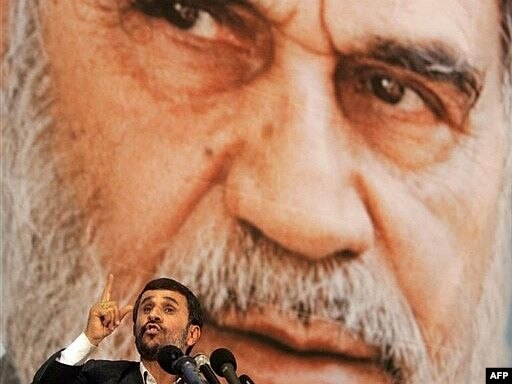 Ahmadinejad slightly misquoted Khomeini, substituting "safheh-i ruzgar," or "page of time" for "sahneh-i ruzgar" or "arena of time." But in any case, the old translation was dug up and used again by the Iranian news agency, Cole says. In fact, that's how it was presented for years on Ahmadinejad's English-language Web site, as the Times noted in a somewhat defensive article on the translation debate.
The diverse reactions underlined the diverse nature of Israeli Holocaust survivors themselves. Often caricatured as a monolithic group, the survivors' responses to the Iranian leaders' recent remarks on the Holocaust is no less complex than those of Israelis in general, albeit with the extra twist of personal experience.
Though the issue of Iran's nuclear program remains front and center as the core of Israel's concerns about Iran, Israelis have been decrying the Islamic Republic's position on the Shoah for many years. Iran's former president, Mahmoud Ahamdinejad, frequently voiced his doubts in public about the historical reality of the Holocaust.
And for Israel, the issue acquired so much significance that Prime Minister Benjamin Netanyahu cited it as part of the reason he ordered the country's United Nations representatives to boycott the September 24 speech by Ahmadinejad's recently elected successor,
Read more: